Sell Nintendo Wii console...At $180usd................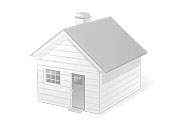 Data of ad
Published
02 of September

/ 06:46hs
Advertiser:
Sophia, Addison
Details of ads
Nintendo's Wii video game system (pronounced "we") is designed to attract people, regardless of their age or video game experience, to sit down and play together–whether they're in the same room or on different sides of the globe. The system's name reflects this simple idea. It's easily pronounced in a variety of languages, and the distinctive spelling suggests two players side by side. The two Wii features Nintendo thinks will create new levels of gaming community are built-in Wi-Fi access, supported by a new online gaming service, and Wii's intuitive, wireless, motion-sensitive game controller.

As with every new console release, much of the buzz surrounds the specs. The system boasts 512 MB of internal flash memory, two USB 2.0 ports, and a slot for SD memory expansion. Wii's technological heart — a processing chip developed with IBM and code-named "Broadway" and a graphics chipset from ATI code-named "Hollywood" — are said to deliver stunning performance. Instead of a tray, Wii uses a single, self-loading media bay that will play both 12-centimeter optical discs used for the new system, as well as Nintendo GameCube discs.