SERVERS, COOKS, DISHSWASHERS WANTED FOR PART TIME-ON CALL WORK!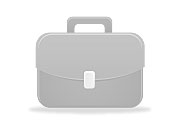 Data of ad
Published
05 of February

/ 19:53hs
Advertiser:
Sophia, Addison
Details of ads
Special event staffing company looking for energetic, resposnsible and reliable individuals to work part time, on-call for corporate and special events throught Los Angeles.

Servers should have tux shirt, bow tie and black dress pants
Cooks should have chef's jacket and pants
Dishwashers wear clean white shirt and black pants.

Interviews daily Mon-Fri 11am-3pm at
7280 Melrose Ave. Ste. 2
Los Angeles, Ca 90046
323-965-7582

Bring a photo ID, social security card and resume to the interview!