RENT INTERPRETATION QUIPMENT & WALKIE TALKIES FOR A LOW PRICE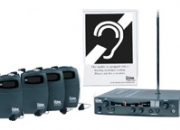 Data of ad
Published
23 of August

/ 09:51hs
Advertiser:
Sophia, Addison
Details of ads
Welcome to Lighthouse Communications Equipment. We are a full service communications company, we Rent and Service Motorola Two-Way Radios, Listen Interpretation Equipment, HME Wireless Intercom Systems, wi-fi Internet Junxion Box and Production Supplies. Why rent with us? Because our goal is to assist you in making your next event a success! We are located in Los Angeles, California. "Guiding You To Communicate"

SIMULTANEOUS TRANSLATION SERVICES
The demand for language interpretation continues its exponential growth in a variety of environments.

Bilingual Worship Services
Conventions
International Conferences
Classrooms
Courtrooms
Business
Government Meetings & Special Events

From technical skills to practical application of two way radios, interpretation equipment, wireless intercom and production supplies. Lighthouse Communications should be first on your list.

If you have questions or would like more information on lighthouse communications, please give us a call at (818) 571-9738 or visit our website at www.CommunicationsEquipment.net

Sincerely,
Kerwin Romero / Tech Support
E-mail: Rentals@CommunicationsEquipment.net
Join Our Mailing List!