Mid Atlantic Shippers
Published: 26 of December of 2020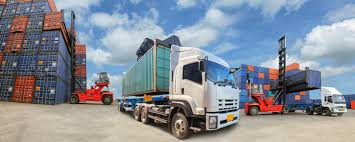 Mid Atlantic Shippers offers shippers services for export.
Main Services:
Management, Business Strategy, Strategic Planning, Supply Chain Management, Supply Chain Optimization, Key Account Management, Key Account Development, Sales Management, Sales, Office Administration, Customer Service, Contract Negotiation, Contract Management, Contractual Agreements, Logistics, International Logistics, Supply Chain, Freight, Container, Logistics Management
Contact:
Website: www.midatlanticshippers.org
Email: shippers@midatlanticshippers.org
| | | | |
| --- | --- | --- | --- |
| Conjuctis Viribus - "With connected strength" | | | |
Our motto says it all. We are a non-stock, membership based association, whose mission is to provide competitive value through the collective bargaining power of our association's member base. The association was founded from a desire to give back to the local and regional business community with a special endearment to the Hampton Roads community from which we are home-based.
With the passage of the Shipping Reform Act of 1984, shippers' associations have increased in number, many of them operating on a national scope. We wanted to put a local face to shippers' associations, give back to the businesses that make the Mid-Atlantic a national economic force, and open the doors to both small and large business, of all commodity types, and all levels of participation. Whether your participation is minimal, or your buy-in represents a substantial improvement in your own bottom line, every member contributes to the association's strength.
MISSION STATEMENT:
"MASA's role is to provide a mechanism in which shippers, consignees, and NVOCCs can consolidate their container volume in an effort to realize savings in their transportation costs. Efficiency is a cornerstone in every successful business and it is our goal to assist our members in driving these savings out of their supply chain."
© 2009, Mid-Atlantic Shippers' Association, Inc. All Rights Reserved.
Ads that might interest you